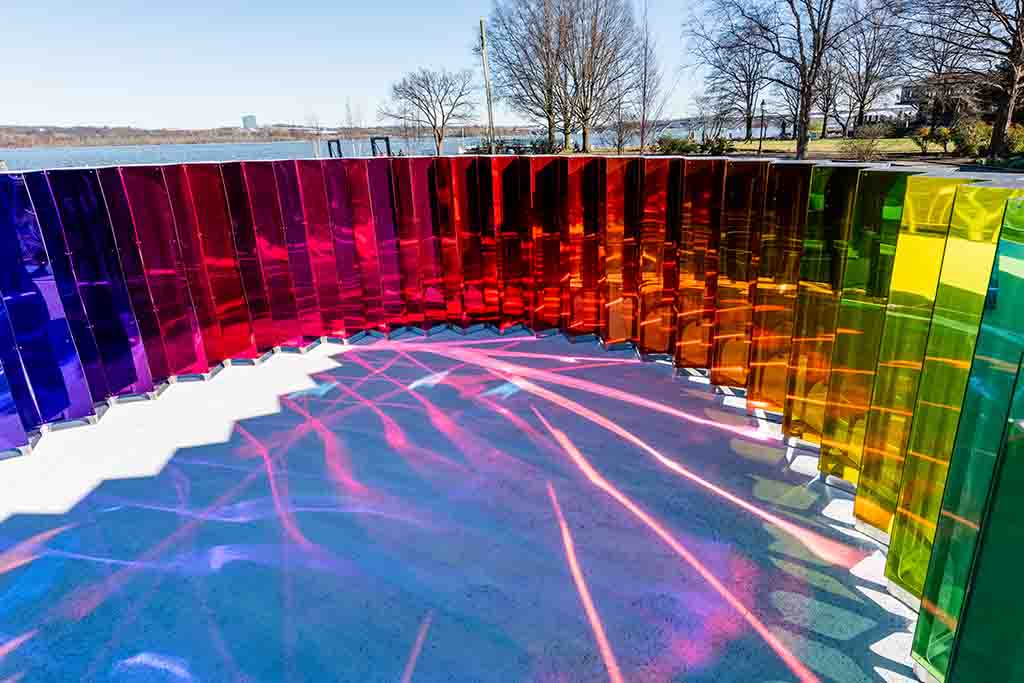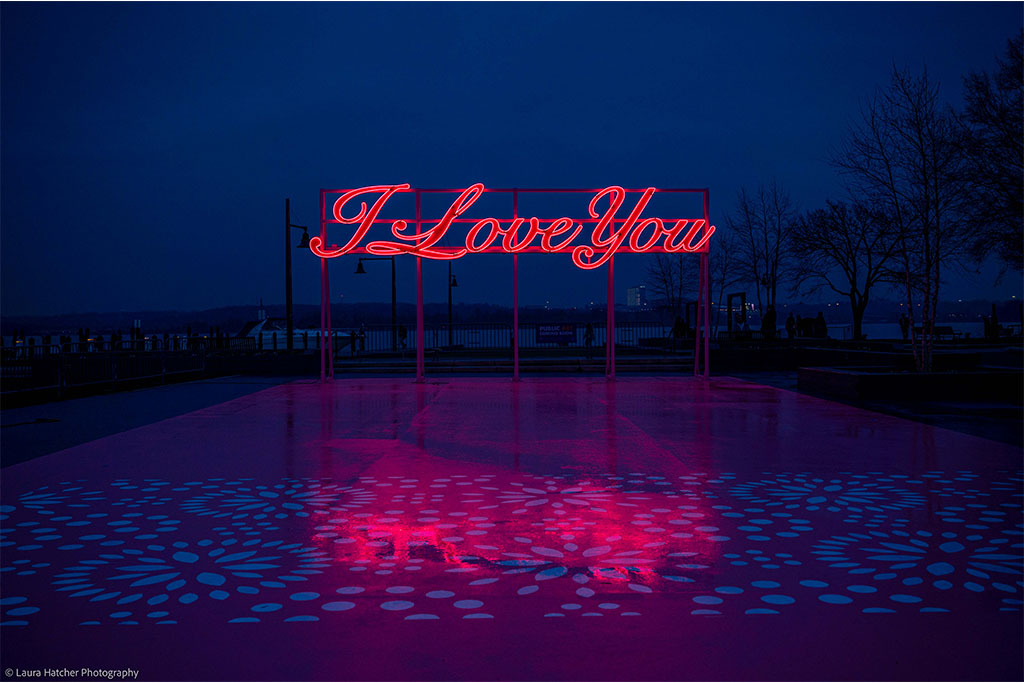 This annual temporary public art series has become an exciting and not-to-miss event in Alexandria, helping transform the city's waterfront into an arts and culture destination. Via worked with the City of Alexandria's Office of the Arts to develop the program, conducting extensive research to find the best artists for the opportunity. After inviting a selected list of artists to apply, we managed the artist selection process, and then helped oversee design, fabrication, and installation for the four installations commissioned each year since 2019.
The first installation Mirror Mirror by SOFTLab, a design studio led by Michael Szivos, proved to be extremely popular, garnering wide attention in the media and on social media. This interactive artwork was inspired by Alexandria's Jones Point Lighthouse and played with ideas of reflection and refraction of light, while responding to sound by producing patterns of light.
2020's Wrought, Knit, Labors, Legacies by Olalekan Jeyifous framed Alexandria's African American history through the lens of the city's industrial and merchant history. Jeyifous's four sculptural seating platforms with ornate metal profiles of stoic figures facing the water found a permanent home in Alexandria at the Old Town Pool after the exhibition.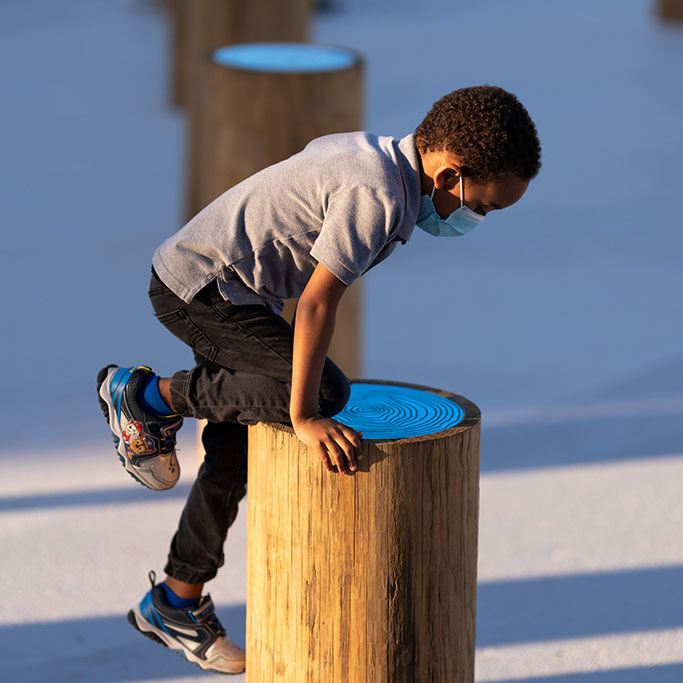 In 2021, Mark Reigelman installed Groundswell – 102 raw wood pilings of various heights each topped with a cobalt mirror surface. The pilings' undulating profile followed a topographical map derived from the contours of the adjacent Potomac River, which was illustrated below them in a ground mural. The installation spoke to the changing shoreline of the Potomac River and encouraged visitors to weave among the pilings' grid-like environment.
In March 2022, Roberto Behar and Rosario Marqhardt of R&R Studios installed I Love You. Neon lights shaped into an exuberant looping script "I Love You" are mounted 15 feet high, bathing viewers below in a soft pink light. Underfoot is a ground mural hand-painted to look like a patterned carpet that defines the space as an open room welcoming to all. I Love You is a luminous declaration of affection that seeks to capture the public's imagination and provide a fantastic dreamscape where friendship and camaraderie are celebrated in the heart of Alexandria. We also developed programming to engage audiences with the installations, including commissioning regional performing artists to create new work in response to the installations, and developed and maintain a website for the series: www.siteseealx.com.